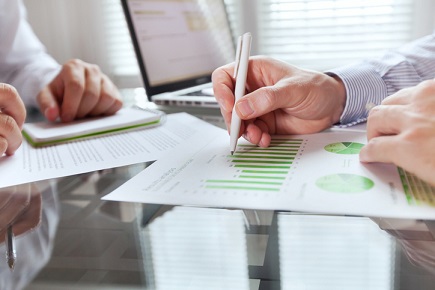 The Bank of Canada (BoC) has decided to keep its benchmark interest rate at 1.75% for its sixth-straight meeting this year despite the escalating US-China trade conflicts that are starting to hurt the country's economy.
"Canada's economy is operating close to potential and inflation is on target," BoC said on Wednesday. "However, escalating trade conflicts and related uncertainty are taking a toll on the global and Canadian economies. In this context, the current degree of monetary policy stimulus remains appropriate."
The last time that BoC has changed its benchmark rate was in October 2018. That's a timeframe that has seen central banks around the world cut their rates in an attempt to offset the damage from an ongoing trade war.
So far, BoC has been able to stay on the sidelines, but that may not last. Brian DePratto, TD Bank economist, is among those who think that BoC is on track for a rate cut sooner rather than later.
"Even if the Bank of Canada has not telegraphed an October rate, we believe the backdrop makes it the most likely outcome," DePratto said.
Before the decision, traders thought that there was a slight chance of rate cut. However, since BoC has said that it will stand pat for now, investors are estimating a 50/50 chance of a rate cut next month.
Not everyone is convinced that will happen. James Laird, president of mortgage brokerage Canwise Financial, said that he saw nothing in BoC's statement to suggest that it would be in a rush to lower rates.
"This announcement should throw some cold water on the prediction that we could see a rate cut as soon as next month," Laird said.
Currency investors are also skeptical. If a rate cut is coming, a currency should decline. However, the Canadian dollar jumped up a third of a cent after BoC's decision came out, according to a CBC report.