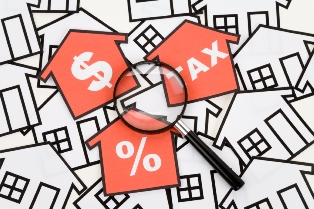 Finance Minister Carole James has given some credit to the speculation and vacancy tax for lowering home prices in British Columbia.
On Thursday, James said that she is cautiously optimistic about declining prices in the housing market after announcing that BC collected $115 million from the tax in the 2018-19 fiscal year.
As of July, the average sale price of a home declined by 5.6% this year.
"When you look at the price moderation we're seeing, we're certainly seeing a step in the right direction," James said.
As of Sept. 3, James said that almost 12,000 homeowners were paying the tax. It's applied in communities in and around Victoria and Vancouver, as well as other areas that have had hot housing markets, including Kelowna and Nanaimo.
James also said that more than 1.6 million tax declarations have been filed and 99.8% of BC residents are exempt from the levy. Meanwhile, a Finance Ministry official said that 17,600 property owners have not yet provided speculation tax declarations.
BC residents paid an average speculation tax of $2,557, while other Canadians paid $3,540. Foreign property owners paid $5,530 on average, and satellite families – those who earn most of their income outside Canada – paid $6,333.
James was scheduled to meet in Vancouver on Thursday with mayors about the speculation tax, including some who say that it hurts development and punishes people with second properties. She said that the meeting could result in changes to the tax this fall, but she made no promises.
Although James understands that there's opposition to the tax, she said: "We're going to do what's necessary to be able to address the housing crisis, and we're not going to shy away from that."
James said that the money collected from the tax would be used to help fund affordable housing projects in the communities where it's applied, according to a report by The Canadian Press.