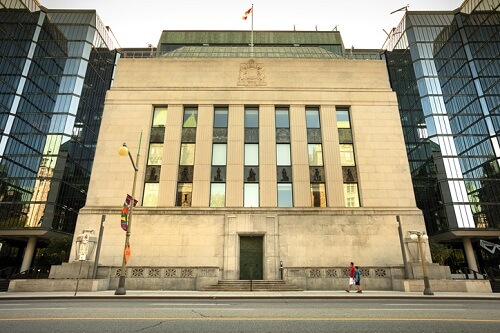 The Bank of Canada (BoC) will deviate from the US Federal Reserve's expected policy-easing path and keep interest rates steady at least through this year, according to economists in a Reuters poll.
The Fed, the European Central Bank and other major central banks are set to go on board an easing policy in the coming months (or already have) to fight sluggish inflation and slowing economic growth worsened by global trade tensions.
However, the BoC will take a different route, according to the poll of about 40 economists taken on July 1-4, supported by recent upbeat domestic activity. That bias, though, is expected to change next year as growth takes a hit.
About 40% of respondents expect at least one rate cut at some point before the end of 2020. Only a few said that the BoC would hike rates next year.
"For the Bank of Canada, there is no rush to cut interest rates. At the same time, with the Fed moving relatively aggressively to cut interest rates, the BoC by next year will have to cut at least once in order to prevent the Canadian dollar from appreciating too strongly," said Benjamin Tal, CIBC's deputy chief economist. "So the question is how long can you divorce yourself from the Fed if you are the BoC, and I say not for too long."