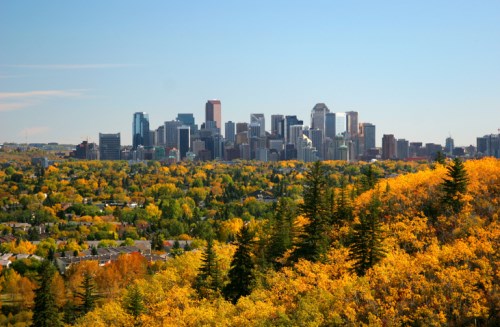 Calgary's sales activity for the month of August showed signs of life, as diverse trends were recorded across the city, according to the Calgary Sun.
While the MLS system showed that activity during the month this year was generally slower than the same period in 2017, some districts in the city recorded higher sales, depending on the kind of home that was monitored.
According to the Calgary Real Estate Board's latest report, single-family homes saw sales decline across the city. The benchmark price was pegged at $497,000, down 2.6% from August 2017. When one looks at the city centre and west end figures, though, values were a tad higher year over year.
Apartment sales also tracked lower, down 7% to 1,892 units. In the northeast and northwest, however, sales were a bit higher. The Calgary Sun reported that "inventory levels remain high, causing city-wide prices to decline by 3%," with larger price drops recorded in the northeast, south and east districts.
Sales of attached homes weakened, but year-to-date sales have grown in some districts for semi-detached and row product.
"Semi-detached sales improved in both the northwest and west districts, with row sales remaining relatively stable in the northeast and east districts of the city."
Oversupply in the semi-detached sector has driven the prices lower this year but not in the city centre, northeast and east districts of the city. The areas mentioned bucked the trend and registered higher average benchmark price values compared to last year.
Finally, row product data saw that prices sink by 1.5% over last year. The segment's redeeming factor? "Price movements ranged from relatively stable levels in the city centre and northwest to declines of nearly 7% in the northeast district."