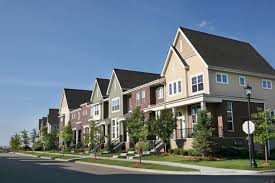 Calgary's housing market continues to favour buyers as the number of sales remains well below the long-term average.
The number of home sales rose by 6% in August from last year, according to the Calgary Real Estate Board (CREB). Ann-Marie Lurie, CREB's chief economist, said that it's the second consecutive month the city's sales saw an increase, but sales figures are still about 18% below their 10-year average.
The growth was largest for apartment-style and attached properties, with attached sales rising for the sixth straight month compared with last year.
"Product priced under $500,000 — those sales have actually increased by over 7% on a year-to-date basis," Lurie said. "Whereas in the over-$500,000 market, sales have actually declined by 13%."
Lurie said it's likely a reflection of the fact that employment has grown in lower-paying jobs but not in higher-paying ones.
Fewer homes are also going on the market, which Lurie said will help stabilize prices. The number of new listings in the city fell by 9%, according to a CBC report.
"Sales activity hasn't exactly picked up to the level that we've seen really pre-recession, by any means," she said. "It still is reflecting a slower demand environment. But at least we're starting to see the supply adjustment occurring relative to that demand. And that's what's really driving some of these much more balanced conditions."