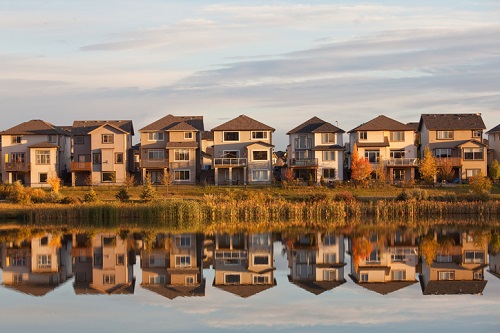 People struggling through homelessness and extreme poverty in Northeast Calgary will soon have a home when a newly renovated 79-unit affordable housing facility opens its doors, according to the Canada Mortgage and Housing Corporation (CMHC).
Kent Hehr, member of Parliament for Calgary Centre, along with Josephine Pon, minister of Alberta Seniors and Housing, announced the news on Tuesday.
Through the National Housing Co-Investment Fund (NHCF), the federal government is contributing $8.78 million toward renovations at a seven-storey building on Edmonton Trail NE that includes 33 studio, 39 one-bedroom and seven two-bedroom units. The project, called "Centre 4800," is the sixth affordable housing project in Calgary to receive funding under the national housing strategy.
Meanwhile, the government of Alberta provided a $5.17 million capital grant, and the City of Calgary provided $151,000 through its housing incentive program.
The project is the third affordable housing facility owned and operated by the Calgary Drop-In & Rehab Centre, which provides shelter, housing and wrap-around support to some of the city's most vulnerable residents. All of the homes will meet the affordable housing criteria set by NHCF guidelines.
"Investing in affordable housing projects like 'Centre 4800' is an investment in robust, resilient and self-sufficient communities," said Sandra Clarkson, Calgary Drop-In & Rehab Centre's executive director. "It is through successful partnerships such as this that we get closer to the goal of ending chronic homelessness in the city of Calgary."