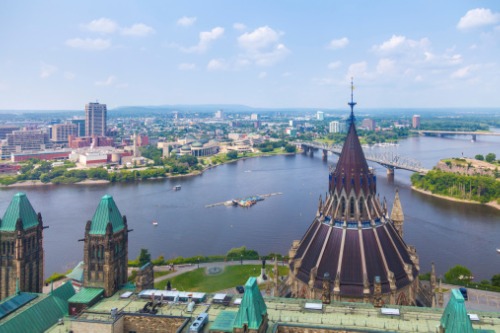 An investment from the federal government will give rise to a new affordable housing option for Ottawans.
Ahmed Hussen, Minister of Families, Children and Social Development, announced the $115m investment of the federal government to construct a 27-storey, mixed-use residential building in Ottawa.
The building, which will be composed of 321 residential units, will be located at 383 Albert Street in Ottawa.
"Every Canadian deserves a safe and affordable place to call home. Through the National Housing Strategy, our government is increasing the number of rental units for Canadians by providing affordable housing options that are close to public transit, schools and services for hard-working middle-income families," Hussen said.
The development will be headed by Claridge Homes, which will receive funding through the Canada Mortgage and Housing Corporation's Rental Construction Financing initiative.
Around 65 units will have rents below 21% of the median household income in the Ottawa area. The rents for these units will remain at affordable levels for 21 years past first occupancy.
"These investments also create great jobs and grow the local economy. This project by Claridge Homes is wonderful news for the middle-income individuals and families in Ottawa who will soon have a new place to call home," Hussen said.