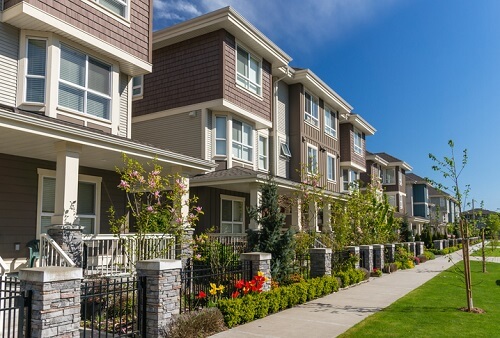 Housing in Canada continues to be out of reach for millennials, according to a new Generation Squeeze study.
The study showed that Canadians between the ages of 25 and 34 "continue to straddle a massive gap between housing prices that remains at near historic levels in key parts of the country."
The study found that it now takes 13 years for a typical young person to save a 20% down payment on an average-priced home in the country, compared to the five years it took when today's ageing population became young adults around 1976.
Compounding the situation is the fact that the average earnings for the age group have been relatively flat, if not down, for several decades.
On average, Canadian home prices would need to fall $223,000, about half of the current value, for millennials to be able to afford an 80% mortgage. Alternatively, average full-time earnings for this generation would need to increase to $93,400 per year – nearly double current levels.
"Despite recent nominal declines in housing prices compared to previous years, the gap between the cost of owning a home and the ability of younger Canadians to afford it is at critical levels," said Dr. Paul Kershaw, founder of Generation Squeeze and the study's lead author. "If housing markets are levelling out, they remain untenably high."
The study also showed that the housing affordability gap for younger Canadians is most severe in Vancouver and Toronto, where home prices are four and three times higher, respectively, than they can afford, according to a Daily Hive report.
In Metro Vancouver, average home prices would need to drop by $795,000 by 2030 to reach an affordable level for millennials, based on their average earnings. That's equivalent to about three-quarters of the current value of homes and based on an individual managing an 80% mortgage at current interest rates.
In Toronto, average home prices would need to decline by about 50% for millennials to afford an 80% mortgage on average-priced homes. Alternatively, earnings would need to double for them to afford the same home.