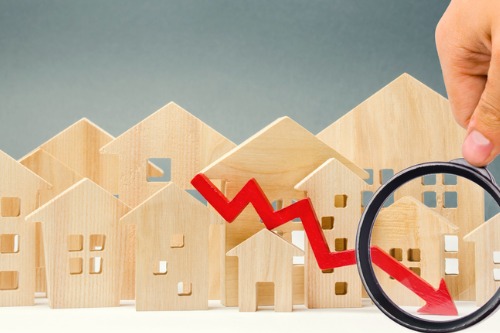 Canadians looking to break into the housing market could find themselves with a lot of cheap mortgage options this year, according to a forecast by Zoocasa.
The Bank of Canada (BoC) kept mortgage interest rates relatively low and stable for the entirety of 2019, allowing borrowers to access some of the lowest mortgage rates on record.
The overnight lending rate was kept chilled at 1.75%, helping many banks and credit unions keep their variable mortgage and line of credit products competitively priced.
"This is likely to persist throughout the new year. Overall, the BoC will take to the same cautious stance it did in 2019; economic factors at home and abroad aren't quite strong enough to warrant higher interest rates, but are stable enough to prevent a rate cut," said Penelope Graham, managing editor at Zoocasa.
Graham said avoiding a cut would leave the BoC with some wiggle room in case global trade and recession risks do materialize.
"The BoC points to ongoing trade wars — and particularly tensions between the U.S. and China – as the biggest risk that could upend the global economy and stall growth. It also points out that slowing populations in many economies is holding back global output," she said.
The high levels of household debt should also keep interest rates in check. Graham said it would also be easier for borrowers to qualify for a mortgage.
Prime Minister Justin Trudeau recently asked Finance Minister Bill Morneau to consider reviewing the mortgage stress test.
While no details have been released as of yet, Graham said this could include lowering the qualifying rate from its current 5.19% or making it more dynamic based on individual borrowers' profiles.
"They could remove the current requirement for borrowers to be re-stress tested when switching lenders, a measure that has drawn heavy criticism from the mortgage industry for discouraging consumer empowerment and competitiveness," she said.
A separate analysis by Better Dwelling, however, showed a different story about mortgage rates. It showed that the average variable interest rate for new mortgages hit 3.89% in September, up 1.57% from a month before.
The difference is significantly more noticeable on an annual basis — Canadians are paying roughly 25% more for variable mortgages last year than the year before.