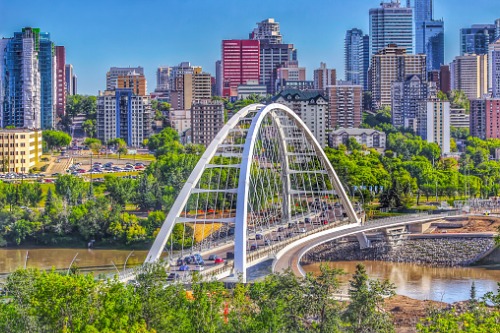 The downturn in Edmonton's real estate prices has put the city on the map of the most affordable housing markets in Canada, according to a recent report by RE/MAX.
Housing prices in Edmonton went down by 3.2% last year. RE/MAX said a further 1% decline is expected this year.
Of the 16 major city markets tracked by RE/MAX, Edmonton ranked third in terms of affordability. It would take average homebuyers less than 15% of their income to meet mortgage repayments in the city.
Homebuyers looking for the cheapest homes in Edmonton should consider the city's three most affordable neighbourhoods: Oliver, North East Edmonton, and Mill Woods.
However, there is an apparent disconnect between what buyers are looking for and the available supply of homes.
"Most of that inventory is not what buyers are looking for. First-time home buyers are looking for newer properties, but much of what is available are homes in need of renovations," RE/MAX said.
RE/MAX also observed that homeowners in Edmonton were affected by the mortgage stress test.
"In Edmonton, the recessed economy has also added to decreased sales, which in turn has resulted in buyers being unable to qualify for a mortgage and paying more in rent than what they would be buying for," the report said.