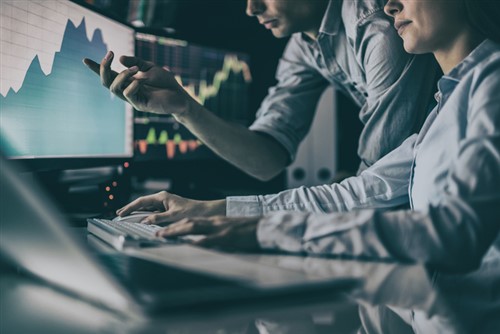 Home prices fell in February for the fifth consecutive month, with most major markets joining the downward trend.
The Teranet-National Bank of Canada House Price Index, which captures movement in home prices for resales, was down by 0.4% last month from January. The market reached its peak in September, and prices were down by 1.43% from there. Last month's drop was the largest February drop since 2009.
Compared to last year, the index remains 1.87% higher. The year-over-year increase, however, is the third smallest outside of the recession, with only July and August coming in smaller.
Toronto is falling further from the peak. Prices dropped by 0.22% last month, but they remain 3.56% higher year over year. Peak prices were hit in July 2017, and are still 4.04% lower compared to the 3.83% gap from the previous month.
Vancouver made the second largest drop in the index. Prices fell by 0.68% last month and were down 1.11% from the same month last year. Peak prices were hit in July, and the market is now down by 3.87% from that level.
Meanwhile, Montreal made the largest monthly gain, hitting a new all-time high. Prices rose by 0.36% last month, bringing them 5.15% higher than the same month last year, according to a Better Dwelling report.