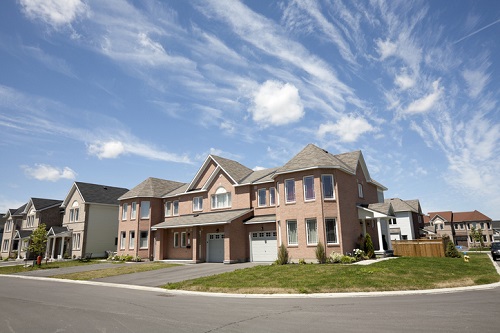 Home prices will grow in all 33 Canadian cities except two over the next five years, according to the latest Canadian house price forecast from research firm Moody's Analytics.
With Canada's economy bouncing back from a slowdown at the start of the year, Moody's expects mortgage rates to rise by a full percentage point over the next two years. That increase in monthly housing costs, combined with high prices and high debt levels, will keep prices in check, Moody's predicts.
"House price appreciation will slow down in 2020, turn briefly negative in 2021, and only recover in the following years," said Andres Carbacho-Burgos, director and head housing economist at Moody's Analytics.
Toronto could avoid any further home price declines, thanks to the heavy housing demand, with price growth to be an average of 3.3% in the coming years, the forecast said.
Meanwhile, Vancouver "will be lucky to maintain level prices through 2024 given how overvalued house and apartment prices are currently," Carbacho-Burgos said. The city will experience an annual price growth of 0.9% in the next five years, according to the forecast.
"Over the coming year, only Montreal will have moderate house price appreciation compared with the other large metro areas, but in subsequent years there will be a partial recovery, with Toronto doing somewhat better," Carbacho-Burgos predicted.
Some of the weakest housing markets in the coming years will be on the Prairies, where a struggling oil industry will keep real estate weak, the forecast said. Only Saskatchewan's largest cities – Regina and Saskatoon – will see price declines over the next five years, with Regina's prices to fall by 3.1% per year, implying a more than 15% decline by 2024, according to a HuffPost report.