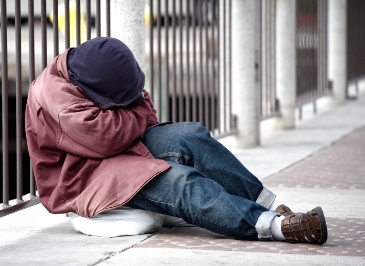 The City of Edmonton said that it's boosting efforts to get people sleeping rough into housing amid an increase in downtown homeless encampments.
The city cleared 2,250 encampments last year, according to a city-commissioned report, 140 more than in 2017.
An encampment response team, headed by Homeward Trust, has been meeting weekly since Sept. 25 to coordinate housing for about 400 people sleeping rough on any given night in Edmonton, said Christel Kjenner, the city's director of housing and homelessness.
Kjenner said that the team is responsible for connecting people with a range of services – from housing workers to healthcare services – to find a path to sustainable housing.
"Unless we know the people who are staying there, unless we know their names and their stories, it's difficult for us to come up with meaningful housing solutions," Kjenner said. "This approach might take a little bit longer, but it will hopefully lead to better outcomes."
By working across multiple agencies, the team can quickly identify any available beds in the city's housing stock, Kjenner said.
The city is also looking at interim housing options, from leasing private spaces to building modular homes, a temporary solution recently adopted by the City of Vancouver. Kjenner said that a report on interim solutions is expected before city councillors at the end of November.
However, the focus remains on the long-term solution of more permanent supportive housing units. The city has put up $40 million to cover the cost of land for 900 units.
In recent budget submissions, the city asked Alberta for $124 million over seven years to help with capital costs. It's also looking to the federal government for $80 million through the national housing strategy, according to CBC News.