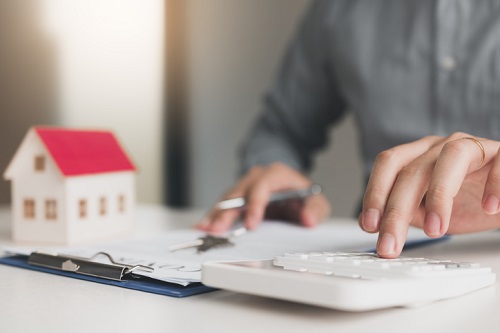 Purchasing a home is one of the biggest financial decisions any buyer has to make. It take a lot of planning, and involves allotting a huge chunk of your savings to finance the purchase—even with a home loan. Getting a rebate from a lender via a cash back mortgage could ease some of the financial pain you have to endure during the process.
How it works
With a cash back mortgage, you can get a certain amount of money back from your lender when your loan is finalized. You may receive money back upon the closing date, once the lender transfers the rest of the money to fund your mortgage.
How much you could get back depends on the size of your loan. You may get up to 7% depending on your lender. For example, if your loan amount is $200,000; you could receive $10,000 back. The money you receive from a cash back mortgage is tax-free.
Keep in mind that your lender will specify whether there is a maximum amount you could get with a cash back loan.
A cash back mortgage is available for various terms and to all types of borrowers. Even if you're a first-time buyer or looking to refinance your current mortgage, you could take advantage of this option.
Loans with a cash back option always come with a fixed interest and could charge a higher interest rate compared to your traditional mortgage. This is because lenders compensate for the additional money paid out upfront.
Qualifying for a cash back home loan
Unfortunately, not everyone can get a cash back mortgage. Most traditional lenders may only offer this option if you have the following:
Have a credit score of at least 650
Low debt-to-income ratio
Steady income
Applying as an owner-occupier, no renters should be occupying the premises in question
Additionally, only certain lenders offer this type of mortgage. Some of those who offer this option are:
Bank

Cash back

Maximum cash back

Pre-payment options

Available terms

2-7%

-

Lump sum: 10%

Monthly: 100%

3,4,5,7,10-year fixed

5%

-

Lump sum: 20%

Monthly: 25%

5,7, 10-year fixed

4.5%

$25,000

Lump sum: 15%

Monthly: 100%

5-year fixed

4-7%

$20,000

Lump sum: 10%

Monthly: 100%

1 to 10-year fixed
Is it for you?
Cash back mortgages poses some serious benefits that could help you not only during the home buying process but also during the first few months of homeownership. You can use the rebate you receive for any purposes.
Some of the things you could use your cash back for are:
Fees and charges associated with home buying. Aside from the down payment, you also have to pay for related costs out of your own pocket. The money you would receive as a rebate could help you pay for legal fees, land transfer tax, and other costs.
Supplemental cash during home ownership. You could use your rebate to pad your finances during the first few months of homeownership. This can help you become more stable after shelling out a huge chunk of money during the home buying process.
Renovations. Should there be fixes or upgrades you would like to make to your new abode, the cash back you get can help you fund it. Alternatively, you can use the money to purchase new furniture or appliances for your home.
Pay off higher interest debts. If you have some high-interest debts such as credit cards or other personal loans, your rebate could be the perfect solution. You can use the money to cross out some debts you have to pay.
The cons
Having an extra couple thousand dollars upfront can be useful, but this loan option has a few catches that you might want to consider:
Higher interest rate. As mentioned, a lender offering a cash back mortgage may charge you a higher interest rate to compensate for the money they will shell out upfront. How much higher depends on your lender, but they may charge anywhere from 1 to 2% higher than they would for a more standard fixed-rate loan.
No variable rate option. If you would like to get a variable-rate mortgage, you're out of luck. Cash back home loans are only available with a fixed-rate mortgage.
Penalties. Breaking a mortgage contract comes with penalties and fees, but with a cash back mortgage, you may be required to repay all or at least part of the cash advance. The cash advance repayment is on top of the penalties and fees that you already have to pay for breaking the loan contract.
Not available for everyone. A stellar credit score may be needed for a lender to approve you for a cash back mortgage. Most lenders only extend this option to borrowers who have a healthy credit rating, a sound credit profile, or a steady income—all of which need to be easily proven.
Getting a helping hand
The money you could save from a mortgage rebate could be a great help during this endeavour. However, you also have to thoroughly think if this is worth the risk of paying for a higher interest rate in the long run.
A cash back mortgage is just one of the many loan products you have to comb through before finding the best one that fits your needs. Getting a helping hand from a professional, such as a mortgage broker could be the key to your success.
A mortgage broker will act as a go-between you and lenders. He or she can offer you numerous options that complement what you need and want. Don't have a broker yet? Find one near you.