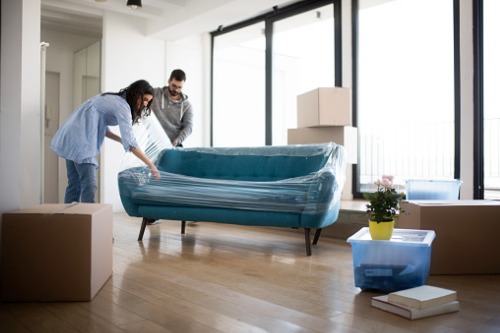 For homeowners to survive the skyrocketing cost of living in Toronto, they need to have at least $88,000 in pre-tax income, according to the latest study by LowestRates.ca.
LowestRates.ca's 2020 Cost of Living Index calculated the average spending of employed Canadians in Toronto according to their housing and transportation situations. The report found that while living in Toronto, renters who take public transit would likely spend $42,294 annually, while those who have cars would incur expenses of up to $46,082.
The expenses rise significantly when one is a homeowner. The overall yearly costs for homeowners could hit $64,988 for those who use public transportation and $68,576 for those who drive their vehicles.
Homeowner housing costs in Toronto currently sit at $4,223 monthly. This is based on the 2019 average selling price in the city of $883,520.
For a 15% down payment, the total mortgage cost, including insurance, is at $772,020. With a 25-year amortization period and a 5-year fixed-rate term at an interest rate of 2.94%, average monthly mortgage payments would cost $3,630.
In addition to mortgage costs, homeowners need to pay for home insurance and property taxes, which, in total, could reach $600.
For renters, monthly housing costs could total $2,400. This amount includes the average rent for a one-bedroom unit at $2,314 monthly and the mandatory tenant insurance of around $40.
Based on the current tax rates in Canada and Ontario, the ideal income before tax is $55,500 for renters who take public transit, $61,000 for renters who drive, $88,000 for homeowners who do not have a car, and $94,000 for homeowners with vehicles.
Some of the other key expenditures Canadians in Toronto face are the following:
Public transit costs average $258.55/month
Driver costs average $557.54/month
Food costs average $533.95/month
Cell phone and Internet costs average $155.96/month
Entertainment costs average $178.96/month
Health and fitness costs average $64.75/month
These figures only apply to individual Canadians who do not have dependents.
"This cost breakdown doesn't include things like debt repayments, the cost of pet ownership, clothes, haircuts or other one-time fees associated with moving to a new city," said Justin Thouin, founder of LowestRates.ca. "It's clear that the high cost of living in this city should be of serious consideration to any person thinking about moving to Toronto."