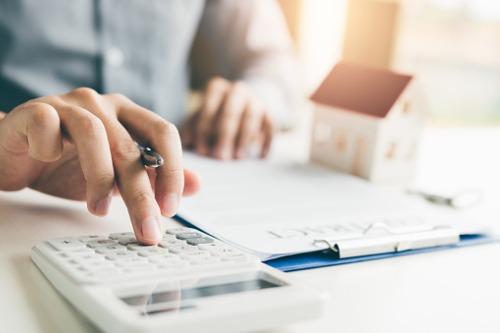 Purchasing your dream house is a huge life decision that comes with an array of expenses. Aside from saving for a down payment, you must also consider related costs that you have to pay out of pocket. One of these costs is the Canada Mortgage and Housing Corporation (CMHC) insurance.
If you are buying a home with less than 20% down payment, you are required to pay for mortgage default insurance or CMHC insurance. This protects the lender should you default on your home loan. It is a one-time insurance premium allowing homebuyers to get a mortgage with as little as a 5% deposit. Because of this insurance, lenders may be able to give you lower rates for a high-risk mortgage with a low down payment.
CMHC provided mortgage insurance for more than 69,000 homes across Canada in the third quarter of 2019. It is a private company, governed by a federal Board of Directors managing how the company conducts business in line with federal law.
Mortgage insurance cost
Lenders pay an insurance premium to get CMHC mortgage loan Insurance. They will then pass this cost to borrowers. The exact price may vary but will be given to you when applying for a home loan.
How much you would pay for the mortgage insurance depends on the size of your down payment. If the total house price is high, the cost of CMHC insurance may be high as well. The insurance rates range from 1.80% to 4% of your loan amount.
These examples show you how much you could expect to pay:

Note that this computation is only a rough estimate, how much you have to pay varies. Talk to your lender to have a more exact idea of how much mortgage insurance may cost you. For example, the purchase price of your prospective home is $500,000 and you have an amortization period of 25 years. How much you should pay for mortgage insurance depends on your down payment—5%, 10%, or 15% in this instance. The larger your down payment is, the smaller the amount you have to pay for CMHC insurance.
Use our CMHC mortgage insurance calculator to determine the estimated amount you have to pay.
Regulations and requirements
Aside from knowing how much mortgage insurance may cost, you must also know the following federal regulations on CMHC insurance:
As mentioned, insurance must be purchased for all homes with less than a 20% down payment
Homes purchased for more than $1 million are not eligible for CMHC insurance, requiring homebuyers to put more than a 20% down payment
The maximum amortization period on CMHC-insured home loans is 25 years
It is also essential that you know how much down payment you have to put, based on the purchase price of your desired home:
If you are buying a home priced at $500,000 or less, the minimum down payment is 5%
If you are purchasing a home valued between $500,000 and $999,999, you need to put a down payment of 5% for the first $500,000 and 10% for the portion of the purchase price over $500,000
If you are buying a home priced $1 million and above, you have to put a 20% down payment
If you are self-employed or have a bad credit history, you may be required to put a bigger down payment for a home. Typically, your down payment should come out of your own pocket, so it's ideal to plan ahead and save for a down payment before filing a home loan application.
Saving for a down payment
The cost of CMHC insurance is included on your mortgage when you put less than a 20% down payment towards your home's purchase price. Putting a minimum of 20% down can help you avoid paying for this mortgage insurance.
Some of the ways you may save money for a down payment are:
Pay off your debts. Consider paying off your high-interest debts to save some extra funds. This may also improve your credit history, making it a lot better in the eyes of the lenders.
Make a few lifestyle changes. Consider making a few adjustments on your lifestyle. Skip a few vacations if you go multiple times a year, shop at thrift shops instead of buying new clothes, cook more home meals instead of always eating out. These changes may not seem like a lot, but the money you may be able to save adds up!
Borrow from your RRSP. You may withdraw up to $25,000 from your RRSP to purchase your first home. This may be a great way to come up with a down payment for a home. For more information, you may visit the Government of Canada's official website.
Use a tax-free savings account. Your savings may be able to grow faster if you opt to put it on a tax-free savings account because you won't have to pay income tax for the money you earn as it grows into this account.
Consider a second job. Getting another source of income may help you save more for a home. If you have a hobby that may be profitable, this could help you earn extra on the side. A temporary second job—if you have the time—may also help you make a significant amount you could put towards a home down payment.
Take advantage of the First-time Home Buyer Incentive. If you're a first time home buyer, you may be eligible for this incentive. The program offers 5 or 10% of the home purchase price to put toward the down payment. It may lower your mortgage carrying costs.
Visit the First-Time Home Buyer Incentive website for more details.
Getting help from a broker
A mortgage broker may give you more information about mortgage loan insurance. He or she may also guide your home buying journey and suggest mortgage products that may fit your financial needs.
Homebuyers use a broker to get the best rate or deal, receive recommendations on their home loans, according to the 2018 Mortgage Consumer Survey Results. Homebuyers also use a mortgage broker because of the convenience.
Want to reach out to a broker near you? Our Find a Mortgage Broker page can help you.