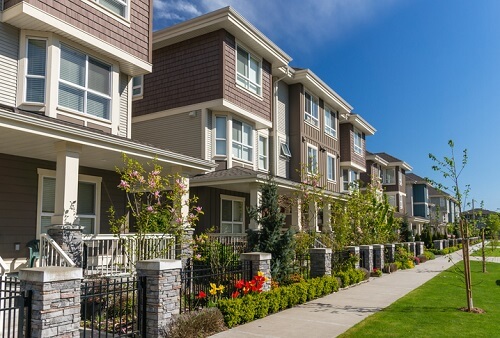 Canada should not ease its mortgage regulations, as its housing market still needs to cool amid high consumer debt levels, the International Monetary Fund (IMF) warned in a report released on Tuesday.
IMF's report came after Vancouver and Toronto's real estate boards have called on the federal government to ease its B-20 mortgage rules, which imposed stress tests for uninsured mortgages.
"The government is under pressure to ease macroprudential policy or introduce new initiatives that buttress housing activity. This would be ill-advised, as household debt remains high and a gradual slowdown in the housing market is desirable to reduce vulnerabilities," IMF said.
IMF also reiterated its recommendation that all levels of Canadian government need to work together to address housing supply issues, saying that the federal budget plan to examine homeownership and rental trends through the "Expert Panel on the Future of Housing Supply and Affordability" is a helpful step, according to a BNN Bloomberg report.
"To alleviate vulnerabilities in the housing market on a more durable basis, macroprudential policy should be complemented with a broad set of supply-side policies," IMF said. "Municipal, provincial and federal authorities need to work together to develop and implement a comprehensive housing supply strategy to increase density and alleviate construction bottlenecks."
Still, a key domestic risk for the country's financial stability and growth, IMF said, could be a sharp correction in the housing market.
"If a house price correction is accompanied by a rise in unemployment and a collapse in private consumption, additional risks to financial stability and growth could emerge," IMF said.