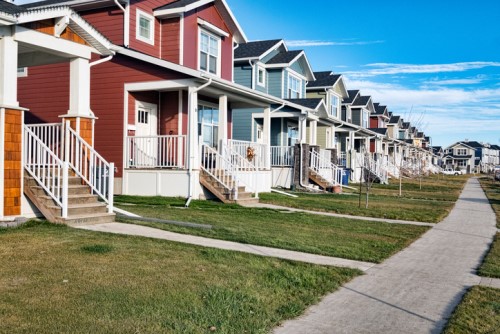 Canada's housing market experienced a bumpy ride in 2017 to 2018, with metropolitan areas like the Greater Toronto Area and Metro Vancouver being close to experiencing a "massive bubble". Do these make a housing market crash likely?
In a think piece in The Motley Fool, market watcher Ambrose O'Callaghan said there are two reasons why this would not be the case. First is the high rate of immigration.
A recent survey by Royal Lepage said migrants to Canada account for more than one in two homebuyers. The study said these newcomers had spurred growth in Ontario, British Columbia, and Quebec.
"Investors should expect this trend to continue in the 2020s," O'Callaghan said.
In fact, Canada's population clocked a record-high annual increase from August 2018 to July 2019, growing by 531,000. Over 60% of this growth happened in Ontario and BC.
Also read: Ontario housing markets strongest in Canada this October — CREA
This robust population growth should result in a high demand for homes, which is the second reason why a housing crash is not on the cards.
"The supply of new homes has failed to keep up with Canada's booming population growth," O'Callaghan said.
Recent figures from the Canada Mortgage and Housing Corporation (CMHC) showed a decline in housing starts to 201,973 in October, falling short of economists' expectations of over 220,000.
"Supply constraints in major markets explain why housing prices are forecast to steadily increase in the coming years. This will exacerbate the unfolding crisis of housing affordability, but there are no indications that these market conditions will undergo any dramatic shift in the near term," O'Callaghan said.
The supply crunch and the strong population growth in Canada's major cities would keep the real estate industry "bustling" over the next decade, O'Callaghan said.