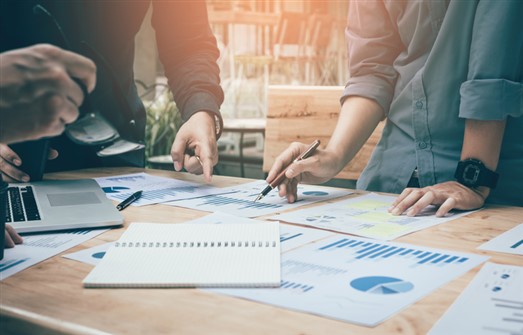 Ontario cities were at the top of the pack in terms of price growth this October according to the latest Canadian Real Estate Association's (CREA) report.
The Toronto, Ottawa, Guelph, and Niagara regions all posted healthy gains, as well as the Hamilton real estate and Waterloo real estate markets. Prices in these markets rose between 4% and 10% — a strong showing when compared to softer markets in British Columbia, the Maritime provinces and the Prairies, which experienced declines.
"Price growth continues to rebound in the Greater Golden Horseshoe (GGH). In markets further east, price growth has been trending higher for the last three or four years," said CREA.
Meanwhile, home prices dropped in Vancouver by -6.4% and -4.2% in the Fraser Valley, year over year. Properties in Calgary, Edmonton and Saskatoon declined in the range of -1.5% to -2.5% year over year and a full -6.8% in Regina.
Also read: GTA sellers holding back from listing
It's likely that British Columbia is experiencing a temporary decline due to the foreign buyer and vacancy taxes. But prices are still up long-term and are expected to rebound in the near future.
The Prairie provinces, on the other hand, are experiencing a much more serious decline, due to excess inventory and a weak economy. Prices are down even from five years ago and there's no telling when they will improve.
"The number of months of inventory has swollen far beyond long-term averages in Prairie provinces and Newfoundland & Labrador, giving home buyers ample choice in these regions," CREA said. "By contrast, the measure is running well below long-term averages in Ontario, Quebec and Maritime provinces, resulting in increased competition among buyers for listings and providing fertile ground for price gains. The measure is still well centred within balanced market territory in the Lower Mainland of British Columbia."
Also read: Canadian housing market starts off 2019 on the downside
Overall, benchmark home prices rose by 1.8% year over year to $633,600 this October. The benchmark price is considered much more reflective of the "typical" housing price and is taken from 19 major markets that CREA tracks.
Nevertheless, the average price can also be a good metric, although misleading since it takes houses from both the top and bottom of the range, and uses every city across the country.
The actual national average price for homes sold in October 2019 was about $525,000, up 5.8% from the same month last year. Without Toronto and Vancouver, which skews the price with their ultra-expensive properties, the actual national average price is just $400,000.
For more information on October's national housing market, check out the infographic below: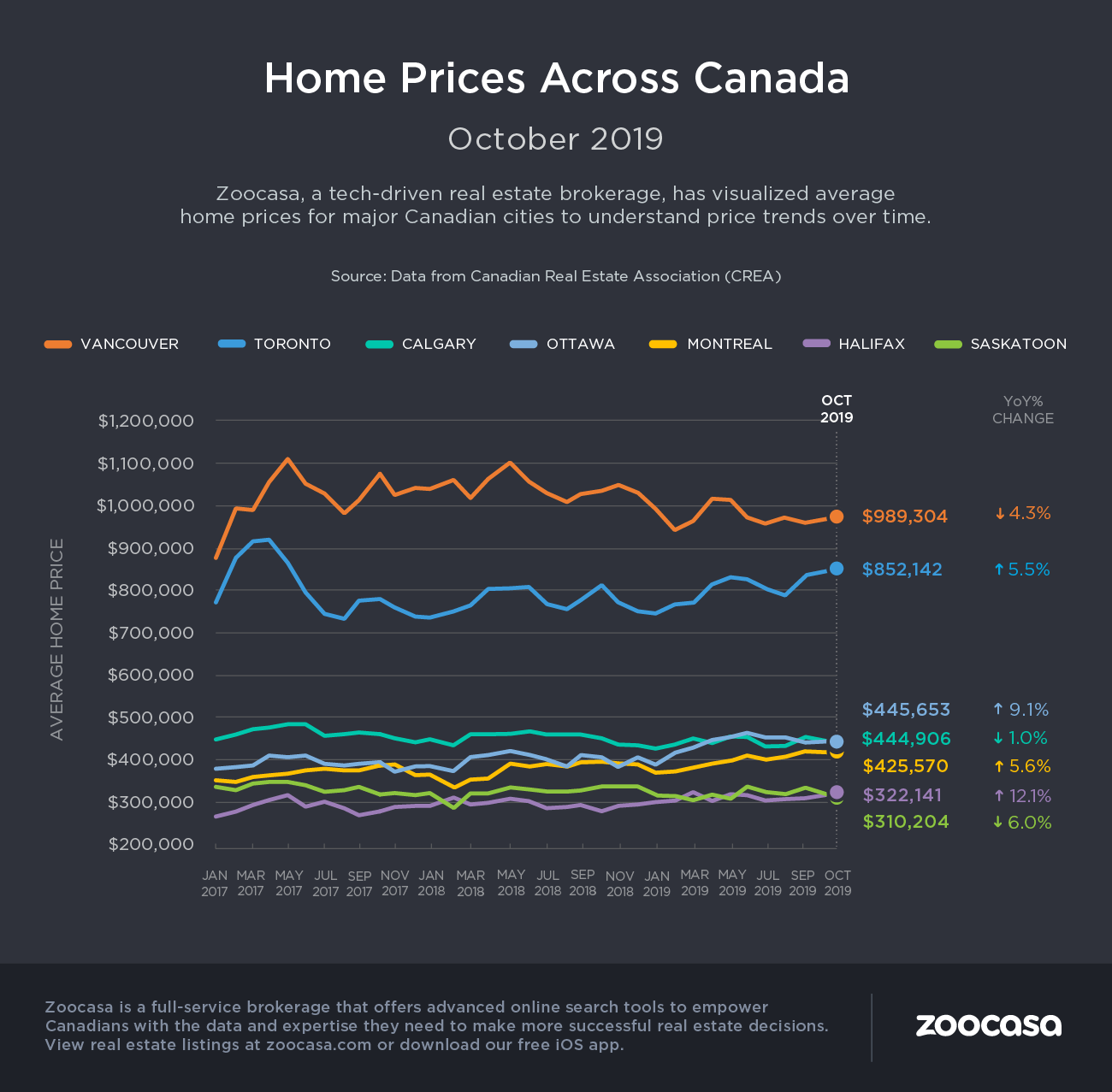 Zoocasa is a full-service brokerage that offers advanced online search tools to empower Canadians with the data and expertise they need to make more successful real estate decisions. View real estate listings at zoocasa.com or download our free iOS app