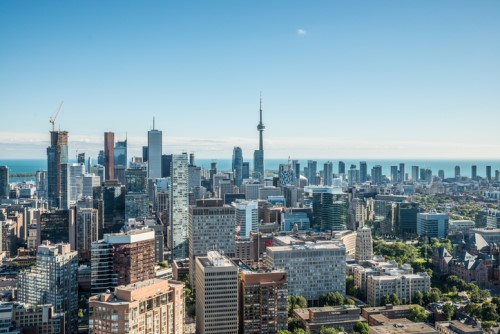 Toronto's housing market is one of the least affordable housing markets in Canada, according to a study by RE/MAX.
The study said homeowners in the city would need to use 40% of their income, on average, to cover mortgage repayments.
Housing prices in Toronto recorded a 5.4% annual increase in 2019, hitting $883,520. RE/MAX expects dwelling values in the city to further go up by 6% this year.
Lydia McNutt, content manager at RE/MAX Canada, said first-home buyers in the city faced challenges involving not just high house prices but also the mortgage stress test and shortage of listings.
"Real estate in Toronto is considered to be fairly valued, but affordability in the city remains a challenge for many," McNutt said.
First-home buyers in the city usually go for condominiums, which typically have price tags ranging from $450,000 to $550,000.
"To help overcome the affordability obstacle, first-time homebuyers are also increasingly embracing co-ownership to help them enter the market, sometimes dividing the home by floors or levels, to accommodate a multi-family living situation in a single-family house," McNutt said.
The most affordable houses in the city can be found in the neighbourhoods of North Etobicoke, North-West Scarborough, and Scarborough West.