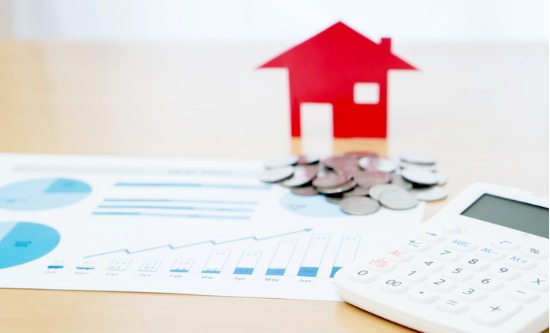 by Zoocasa
It's a calm spring for the Canadian housing market, with both sales and prices moving upward slowly, according to the Canadian Real Estate Association's May report.
Prices inched up 1.8% to $508,000 this June year over year, or $397,000 once you remove the hyper-inflated markets of Toronto and Vancouver.
Sales climbed 1.9% to May from April, and 6.7% year over year — the most activity seen since January 2018.
Sale figures have finally returned to their historical average after a two-year slowdown. In the first quarter of 2017, both Ontario and British Columbia introduced legislation to chill the markets, followed by the federal bank regulator tightened lending criteria in January 2018.
"The mortgage stress test continues to present challenges for home buyers in housing markets where they have plenty of homes to choose from but are forced by the test to save up a bigger down payment," said Gregory Klump, CREA's chief economist. "Hopefully the stress test can be fine-tuned to enable home buyers to qualify for mortgage financing sooner without causing prices to shoot up."
But Canada covers a vast landscape, and each market acts specific to its circumstance.
"Home price trends and market balance continues to differ significantly among Canadian housing markets," said Jason Stephen, CREA's president. "All real estate is local."
The prairies continue to be the weakest market in the country in terms of price growth. Cities like Calgary (-4.29%), Regina (-3.89%) and Edmonton (-3.65%) are suffering from a glut of inventory and depressed oil prices. It's the only region in which prices have declined over a five-year period (-7.28%, -12.14%, and -5.95%, respectively).
British Columbia also took a beating in May, but only over the short term. Benchmark prices year over year have declined for Vancouver (-8.88%) and the Lower Mainland (-7.80%). Yet, prices are up an incredible 57% and 64%, respectively, from just five years ago. British Columbia's in-demand cities are likely to bounce back quickly.
Meanwhile, Ontario is doing extremely well, with almost every market tracked by CREA posting gains. The singular exception is Barrie, a small commuter city north of Toronto, where homes for sale declined around 6.14% from last May. But Toronto (3.11%) Ottawa (8%), Guelph real estate (5.65%) and Niagara (+5.43%) prove the resiliency of the province.
Supply across the country remains balanced, with 5.1 months of inventory available at the end of May, slightly down from previous months this year, but still within reach of the long-term average for this metric.
Also in line with the long-term average is the national sales-to-new-listings ratio, which measures the competitiveness of each market. The national market remains balanced this May, with a ratio of 57.4%, slightly tighter than April.
For more data on this month's housing market, check out the infographic below: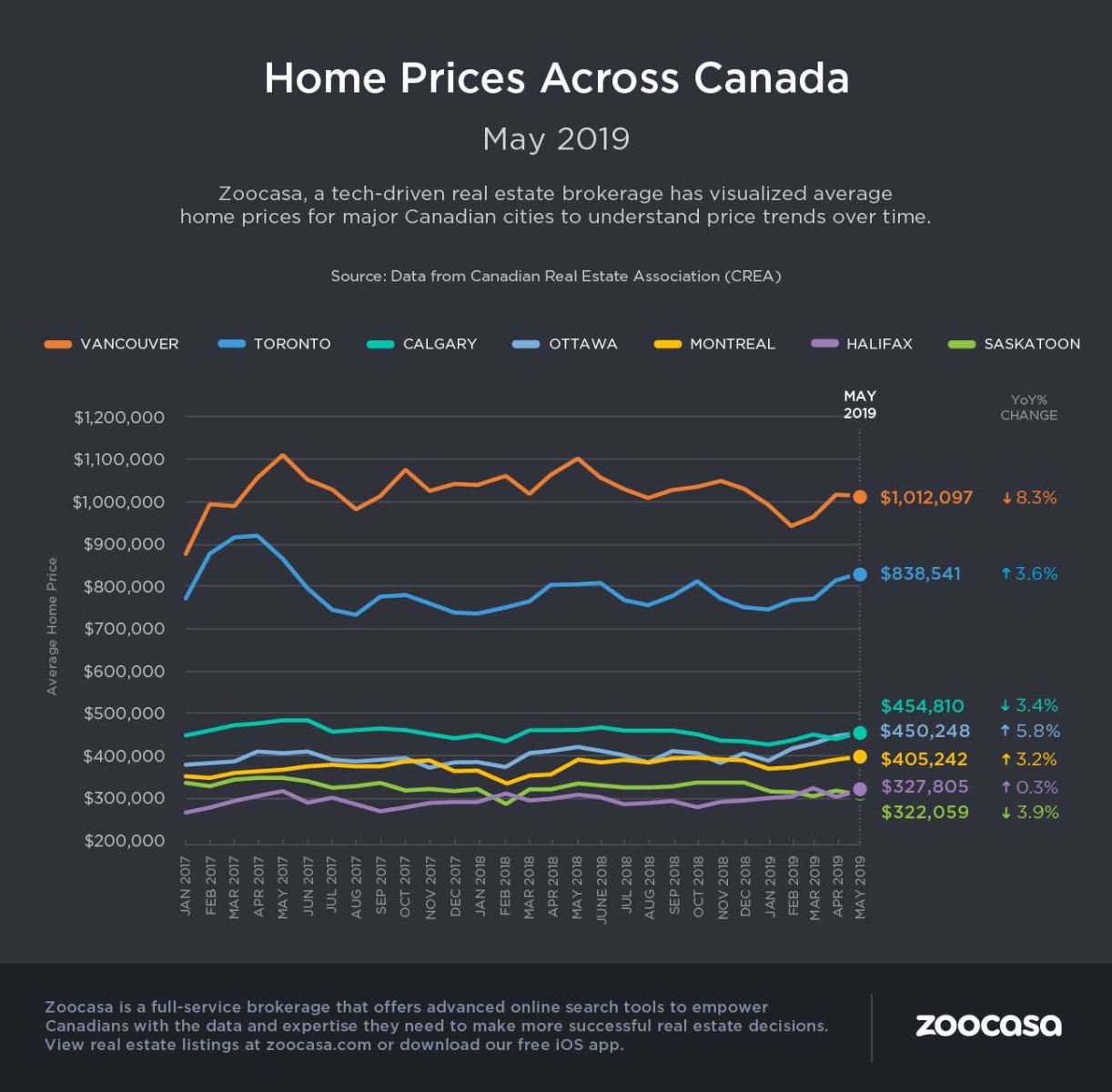 Click to enlarge image
Zoocasa.com is a leading real estate company that combines online search tools and a full-service brokerage to empower Canadians to buy or sell their homes faster, easier and more successfully. Home buyers can browse real estate listings on the website or the free iOS app.