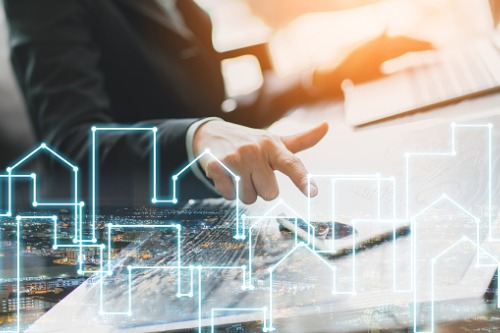 Both home sales and prices in Kitchener-Waterloo rose in July, according to numbers from the Kitchener-Waterloo Association of Realtors (KWAR).
"It's like hot weather and hot market," said Brian Santos, KWAR's president. "Typically speaking, our summer's usually a little bit [quieter], but it's been a really, really busy and active market."
Overall, 586 residential properties were sold last month, up by 15.1% from last year. Sales numbers for the month varied by property type, which Santos said is because of increasing demand for homes at a price point of under $600,000.
Townhouse sales were up by 45.1%, and detached home sales were up by 16.4%. In contrast, condo sales were down by 6.1%, and semi-detached home sales were down by 22.2%.
"Demand continues to be really, really high and supply is low," Santos said, noting that KWAR typically has about 1,500 listings at a time but now has just over 800. "So just over half our typical inventory levels, and I think that's really driving the market."
Meanwhile, the average sale price of a home in the area jumped to $521,101, an increase of 9.3% from July 2018.
Townhouses saw the largest hike in the average sale price– which sold at $414,062, up by 17% from last year – followed by apartment-style condos, which sold at $339,137, up by 15.9%. Semi-detached homes sold at $434,136 (up by 11.9%), while detached homes sold at $613,244 (up by 5.4%).
"More and more people are choosing [Kitchener-Waterloo] as a place to live, and there's just not a lot of inventory out there in the market, so I think that's what's really driving these prices upwards," Santos said.
KWAR's "month's supply of homes for sale" figure stood at 1.7 months last month, down by 15% from last year. It means that if no new homes were to enter the market, inventory would run out in 1.7 months, according to a CBC report.