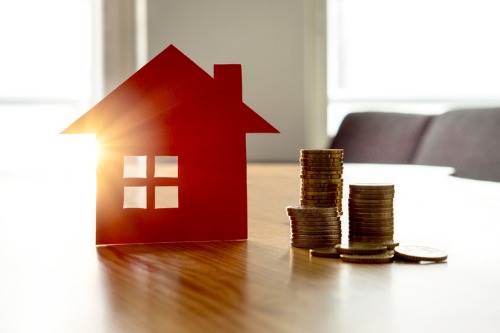 Low housing supply is putting upwards pressure on Canadian home prices, according to the latest report by the the Canadian Real Estate Association.
Active MLS listings in Canada are at a 12-year low and there are just 4.2 months of inventory left — the lowest level since the summer of 2007 and far below the long-term average of 5.3 months. That means that if sales continue at their current pace, all available homes will be gone in 4.2 months.
"The number of newly listed homes slid a further 1.8% in December, leaving new supply close to its lowest level in a decade. December's decline was driven mainly by fewer new listings in the GTA and Ottawa – the same markets most responsible for the decline in sales. Listings available for purchase are now running at a 12-year low," reports CREA.
It added: "The number of housing markets with a shortage of listings is on the rise; should current trends persist, fewer available listings will likely increasingly weigh on sales activity."
The sales-to-new-listings ratio, which measures competitiveness among home buyers, has risen to 66.9% in December — the highest ratio since the spring of 2004. If the ratio is above 60% it favours sellers, and when it is below 40% it favours buyers. In between 40-60% it is balanced.
Currently, sales outnumber new listings to the point where the ratio is tilted toward sellers which means that prospective buyers are pressured to raise their offers, avoid putting in conditions and may be pushed away from their dream home. Of course, each market is unique in Canada so that's not the case across the country.
About half of the markets remained balanced, including Vancouver. Ontario, Quebec and the Maritimes are tilted toward sellers while the Prairies are a dream for buyers right now.
If supply continues to be this low in 2020 it's almost certain that prices will rise.
Property prices are already rising faster than inflation, with the benchmark prices growing 3.4% year over year to $643,700 in the 19 markets CREA tracks.
In Ontario, Toronto real estate prices rose 6.9% year over year, with Ottawa (+12.26%), the Niagara region (+8.92%) and Guelph (+703%) also doing extremely well.
Vancouver declined 3.19% but elsewhere in British Columbia, home prices posted year over year gains in the Okanagan Valley (+4.2%), Victoria (+2.3%) and Vancouver Island (+4.2%), while Calgary, Edmonton and Saskatoon posted price declines of around 1% to 2%, and Regina dropped 4.6%.
Check out the infographic for detailed price information on each real estate market in Canada this December: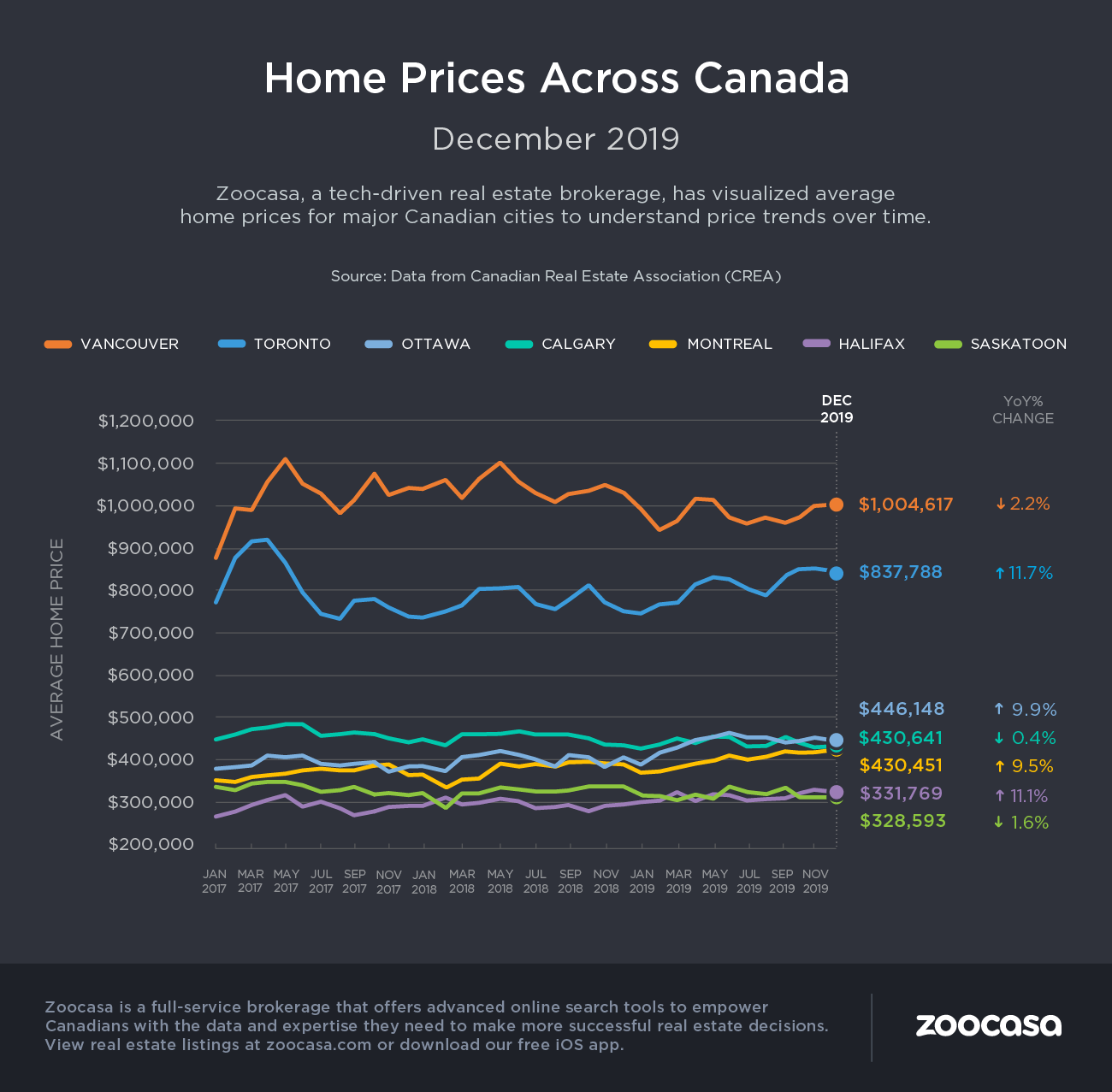 Zoocasa is a full-service brokerage that offers advanced online search tools to empower Canadians with the data and expertise they need to make more successful real estate decisions. View real estate listings at zoocasa.com or download our free iOS app.