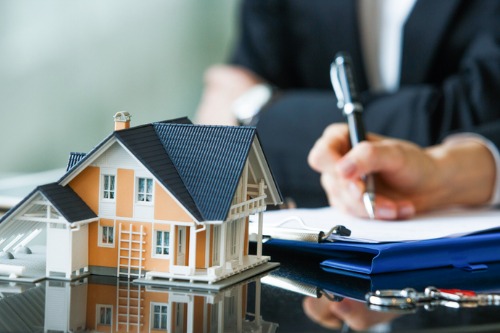 You're just a few repayments away from the end of your current mortgage term—just steps away from truly owning your home. Despite your mortgage being near the end of its term, you should think about the future and keep mortgage renewal in your mind.
Mortgage renewal is when your current term ends and you sign on for a new term. In this process, you may get to renegotiate the term of your home loan contract. When your mortgage term is about to end, you may receive a notification from your lender via snail mail or e-mail.
By law, your lender is required to provide you with a renewal statement at least three weeks before the end of your term. The notification will include information regarding your loan including normal statements such as your current balance, payment amount, frequency, etc. It may also include a renewal form you could sign and send back.
Renewing your home loan early
Most lenders may allow you to renew your mortgage anytime during the last 120 days of your current loan term, without paying a penalty for breaking your term early. This is known as early mortgage renewal.
Your lender may reach out during the last 120 days of your term. They may offer you an early mortgage renewal and a letter you can sign to accept the offer. When you sign this letter, you agree to renew your loan with your current lender for another term.
While it's convenient to sign your existing lender's renewal offer, you shouldn't be easily convinced. Thoroughly examine what the offer entails—consider the new interest rate offered and how you could fit the new repayment amount to your budget. Use our mortgage repayment calculator to have a rough estimate of how much you could pay for your monthly, weekly, or bi-weekly loan repayments.
The nagging question: should I renew my mortgage?
Now that your current loan term is about to end and you have received a mortgage renewal notification from your lender, it's the best time to review your needs and whether renewing your loan is a good idea.
The Government of Canada's website laid out some questions you could ask yourself to figure out if renewing your current mortgage is the right step for you:
Does your budget allow you to increase your mortgage payments so you can pay off your mortgage sooner and save on interest charges?
Do you want to change your payment frequency? For example, switching from monthly payments to accelerated bi-weekly payments may let you pay off your mortgage more quickly.
Do you think you're likely to make additional prepayments?
Are you satisfied with the services offered by your current lender?
Do you want to consolidate other debts that have higher interest rates and increase the amount of your mortgage loan?
Do you still need, or need to add, optional life, critical illness, disability or employment insurance to protect the balance of your mortgage?
Switching lenders
You may be able to switch lenders should you opt to renew your current mortgage. However, it's important to prepare your renewal as early as four months before your existing loan term ends. This will give you enough time to examine your financial situation, needs, and shop around for offers in the market.
Should you switch lenders and your new lender is a bank, you may need to pass a stress test. Other lenders not federally regulated may also use a stress test to examine your application.
For banks, you may have to prove you can afford repayments at a qualifying interest rate typically higher than the actual rate in your home loan contract.
Keep in mind that switching lenders may entail charges such as:
Set-up fees with the new lender, which may include fees to discharge the previous mortgage and register the new mortgage
A transfer or assignment fee from your current lender
An appraisal fee to confirm the value of your property (if necessary)
Other administration fees
Renewing is NOT refinancing
They may sound similar, but mortgage renewal and mortgage refinance are different. As mentioned, renewing your home loan is when the current mortgage term ends and your sign a new deal. On the other hand, refinancing your mortgage means swapping your current home loan for a different one—you can do this anytime.
Some of the reasons to refinance are:
Take advantage of available interest rate deals. When you refinance your current home loan, you may be able to reduce your interest rate by 1-2%. A reduced rate may help you save money and build your home equity a bit faster.
Funding home renovations. If you have been itching to update your current dwelling or do some much-needed repairs, refinancing your mortgage may be a good idea. It may also help you pay for renos that may have the best financial—and emotional return on investment.
Debt consolidation. Mortgage refinance could you repay high-interest debts such as credit cards and car loan. When consolidating debt, you combine all of your debts to have one large repayment. Your old loan will also be replaced with a new one including the repayments for your other debts.
Let a broker help you
If you're all set to renew your current mortgage or still adamant whether it would fit your finances, a broker could help you come up with a decision.
Three in four homebuyers said their mortgage broker gave them advice on rates and terms, according to a recent study by Canadian Mortgage and Housing Corporation (CMHC). A mortgage broker could help you get the most competitive offer in the market in terms of interest rate and benefits. He or she could also help you narrow down your choices based on your needs.