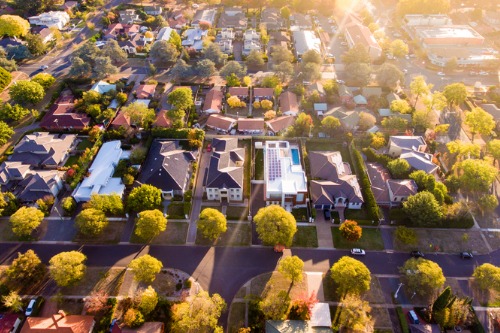 Home prices across most major Canadian housing markets increased in the second quarter of 2019 on a year-over-year (YOY) basis, according to the Royal LePage House Price Survey released on Wednesday.
The Greater Montreal Area remained one of the strongest housing markets in the country, with the aggregate home price rising by 5.8% YOY. It surpassed the home price appreciation rates seen in the Greater Toronto Area (2.6%), Greater Vancouver (-4.1%), and the national average (1.1%).
In Ontario, most cities saw home prices increase, driven by pent-up demand from a sluggish first quarter, a strong job market, and an influx of new residents into GTA. The aggregate home price in the City of Toronto rose by 4.3% YOY.
Other Ontario cities that saw home prices rise were London (9.5%), Windsor (8.8%), Kingston (6.9%), Ottawa (6.2%), Niagara/St. Catharine (3.2%), and Kitchener/Waterloo/Cambridge (2.5%). Prices in Hamilton, however, fell by 0.9%.
In British Columbia, government intervention continued to weigh on the housing market despite strong economic fundamentals. With the correction spreading across Greater Vancouver, home prices fell in Burnaby (7.3%), Langley (4.4%), and Richmond (4.1%). Also, with sales still well below the 10-year average, properties in the region's most expensive markets such as West Vancouver, North Vancouver and the City of Vancouver were struck, decreasing by 7.6%, 4.2% and 4.7% YOY, respectively.
With Alberta's economy still lagging, aggregate home prices fell in Calgary (5%), Edmonton (0.9%), and Fort McMurray (0.1%) YOY. On a quarter-over-quarter basis, prices were relatively stable.
Meanwhile, outside of Newfoundland, Atlantic Canada benefitted from increased immigration and the relative economic weakness in Alberta. The aggregate home prices rose in Halifax (3.4%), Charlottetown (3%), Fredericton (2.5%), and Saint John (2.3%). Moncton was the only one that lagged, with the aggregate home price decreasing by 0.7%.