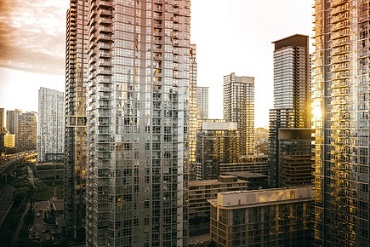 Canada's most expensive new condo markets showed mixed signals in the second quarter, with three markets seeing price gains from the first quarter, according to Statistics Canada (StatCan).
Markets that saw new condo prices rise on a quarterly basis were Ottawa (up by 8.4% from Q1), Victoria (up by 8.3%), and Montreal (up by 0.5%). Vancouver and Calgary saw a decline, 1.7% and 1.2%, respectively. Meanwhile, Toronto's prices were unchanged.
Looking at a longer period, Victoria, Ottawa, Vancouver, and Toronto saw their new condo prices increase over the past year. Victoria rose by 20.3%, Ottawa increased by 12%, Vancouver jumped by 9.2%, and Toronto climbed by 7%. These are all massive gains compared to the markets' historical movements, Better Dwelling said.
In contrast, Calgary and Montreal's new condo prices fell, by 9.5% and 1.8%, respectively.
"Smaller markets are seeing new condo prices make big gains, while larger markets cool," Better Dwelling said. "Toronto and Vancouver both saw slower (or negative) growth in the most recent quarters. However, a quarter isn't exactly a trend, and annual gains were still substantial."
The new condo apartment price index (NCAPI), which currently includes the six cities mentioned above, shows inflation-adjusted movements. For this index, StatCan takes the developer's sold prices and measures similar units on a quarterly basis.