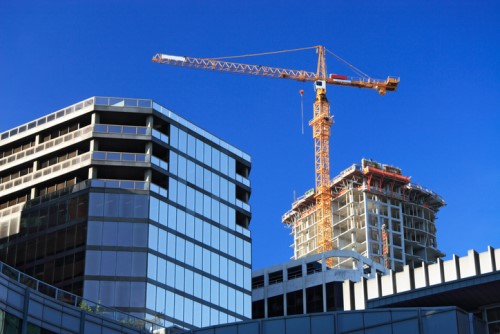 Options for Homes, a not-for-profit developer that pioneered the use of shared-equity mortgages in Canada, broke ground on its 14th condo project in Toronto on Saturday.
The Humber project is part of Options' mission to tackle Toronto's housing affordability crisis. In support of the project, the city offers up to $6.6 million in development charge deferrals on 147 units.
"I want to thank the city for its ongoing support through the Home Ownership Assistance Program," said Heather Tremain, Options for Homes CEO. "We have a 25-year history of helping people of moderate incomes access homeownership, but it's getting harder as real estate values soar in Toronto. Programs like this help us to make a greater impact."
The Home Ownership Assistance Program reduces upfront development costs, producing savings that then flow through to eligible buyers of new homes in the form of down-payment assistance of up to $60,000.
"Options for Homes is a valued partner in our city-building efforts and in the creation of affordable homeownership opportunities for Toronto residents," said Toronto Mayor John Tory. "As our city continues to grow, we must work with community partners to find solutions that will increase access to affordable housing. The city is pleased to continue to support these developments from Options to ensure we provide a range of more affordable homes in Toronto where individuals can live and thrive."
Individuals and families who can secure a mortgage with a primary lender and make a down payment of at least 5% at the time of purchase are eligible to buy with Options and borrow 10%-15% to boost their down payment. These loans from both Options and the city are treated as equity, require no debt servicing, and repaired with shared appreciation when the recipient moves or sells.