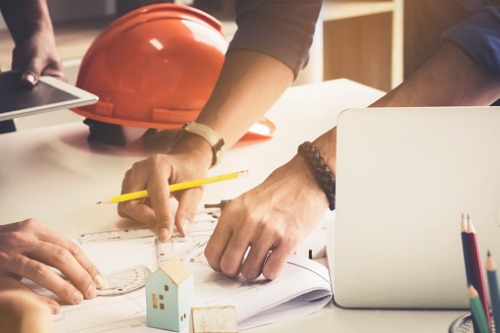 At a meeting last week, the Toronto Parking Authority (TPA) voted to put on hold the future Green P site that critics argued could be better used for affordable housing.
"The TPA board voted unanimously to direct staff to work together with CreateTO, the deputy city manager and the local councillor, to continue the review of the use of this property," Hartley Lefton, TPA board chair, told CBC.
In a letter, Mayor John Tory asked TPA to abandon the plan to build a parking lot near Eglinton Avenue West and Caledonia Road and consider building affordable housing instead.
A plan to turn the city-owned land into a surface-level Green P parking lot was postponed last month after a housing advocate pointed out that building the lot so close to a future transit hub contradicted the city's affordable-housing strategy called "Housing Now."
In his letter, Tory said that he agrees, telling the chair of TPA that it's a "prime location" for "transit-oriented development."
The land, which currently contains two two-storey buildings and a single-family home, is about 500m away from the future Caledonia Station, which is set to open in two years and will connect with the Barrie GO Train line and the Eglinton Crosstown LRT.
Tory said that he and Councillor Mike Colle, who represents the area, would like any future planning for the site to be done in consultation with both Colle and the people living in the area.