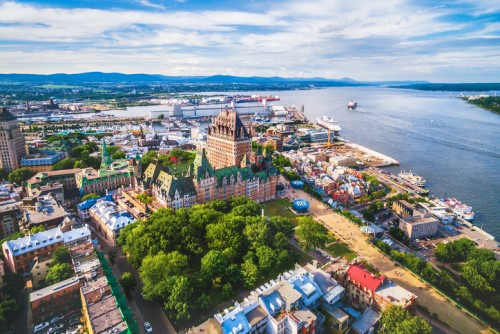 Residential real estate market statistics by The Québec Federation of Real Estate Boards (QFREB) showed that there was an increase in the province's home sales during the third quarter this year.
There were 18,798 residential sales recorded over the period, up 5% compared to the third quarter in 2017.
Paul Cardinal, Manager of the QFREB's Market Analysis Department, emphasized that the result marks both the seventeenth consecutive quarterly increase in residential sales and a new record high for third-quarter sales in Québec.
Qualifying the data, it was observed that all three property categories hiked in sales. There were 12,770 transactions for single-family homes and 1,539 ventes for plexes – both trending higher by 3%. Condominiums, meanwhile, saw a 12% jump in sales to 4,387 transactions.
In terms of location, four of the province's six census metropolitan areas (CMAs) were seen to track upwards. These include The Saguenay CMA (+11%), The Gatineau (+8%), Sherbrooke (+6%) and Montréal (+5%). Bucking the trend were Québec City and Trois-Rivières, which were slightly down by 1% and 3%, respectively.
Further, the report noted that the median price of single-family homes in the province stood at $248,000, which was the largest price hike in the previous four quarters. Compared to the same period last year, the figure is a 4% higher.
On the other hand, condominiums' median price climbed 3%, with 50% of all condos selling for more than $241,000.
Despite the value gains, properties for were bought faster than a year ago. "On average, it took 108 days for a single-family home to sell (-3 days), 114 days for a condominium to sell (‑9 days) and 99 days for a plex to sell (-1 day)," QFREB stated.
It is worth noting, though, that the number of properties for sale hit a seven-year low, translating to an average of 62,123 properties for sale. This marked a 9% decline compared to the third quarter of last year, and the eleventh consecutive quarterly decrease in active listings. One reason for the slowdown could be sellers delaying to sell their properties because of the high demand, which may later on push prices higher.
The residential real estate market statistics for the province of Québec was based on the real estate brokers' Centris provincial database.