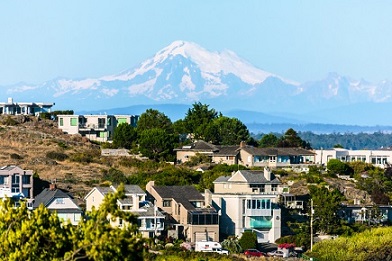 The British Columbia Real Estate Association (BCREA) recently forecasted a slowdown in home sales as the mortgage stress test and rising interest rates continue to hurt the BC housing market
In its 2018 Fourth Quarter Housing Forecast, BCREA stated that Multiple Listing Service (MLS) residential sales in the province are projected to drop 23% to 80,000 units this year compared to the 103,768 residential sales in 2017. Meanwhile, MLS residential sales in 2019 are expected to rise by 12% to 89,500. A closer look on the figures revealed that next year's forecast is below the 10-year average for MLS residential sales of 84,800 units.
BCREA Chief Economist Cameron Muir pointed out that the anticipated downward shift was driven by increasing rates and stricter regulations. "The marked erosion of affordability and purchasing power caused by the mortgage stress test and rising interest rates continue to be a drag on the housing demand," said Muir.
"However, continuing strong performance in the economy combined with favorable demographics is expected to push home sales above their 10-year average in 2019."
Fortunately, the robust performance of the BC economy, with five consecutive years of above-trend growth and low rates of unemployment, continues to be highly supportive of housing demand.
Additionally, the report found that a combination of fewer home sales and a larger inventory allowed most markets to achieve balanced conditions. Home price growth is expected to closely reflect overall consumer price inflation over the coming year
The report also observed that a record number of homes are currently under construction in BC. This will provide for a much needed expansion of the housing stock and greater market stability.