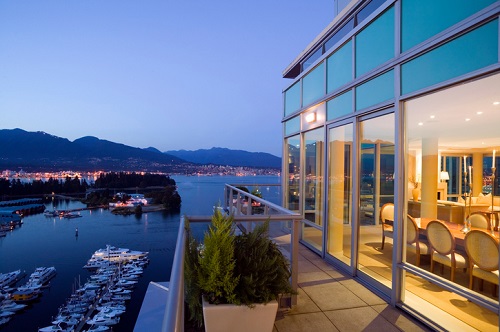 Realty brokerage Re/Max recently revealed that sales of luxury homes in Toronto and Vancouver have dropped this year due to the new taxes on foreign buyers, as reported by The Canadian Press.
The two of the country's most expensive cities saw sales of single-detached homes priced from $1 million to $2 million decline 35% in 2017.
The same trend was observed in the $2-million-to-$3-million range. Sales of single-detached homes dropped 50% and 22% in Toronto and Vancouver, respectively.
Homes that were sold for over $3 million, meanwhile, declined 44% in Toronto and 45% in Vancouver.
Providing an explanation for this shift, Re/Max stated that homebuyers' behaviors have been affected by the introduction of foreign buyers taxes in Ontario and British Columbia (BC), together with higher property transfer taxes and school taxes on BC homes over $3 million.
"All the new rules that the government implemented, along with the foreign buyers tax and the new lending regulations, it all just put a crunch on the most expensive part of the market," noted Christopher Alexander, Executive Vice-President and Regional Director of Re/Max Integra's Ontario-Atlantic business.
Alexander added that there is a possibility that luxury homeowners chose to delay putting up their properties for sale this year because of some worrying signs in the market.
Meanwhile, sales in the low-end of the luxury condo market hiked, thanks to millennials who are using inheritances to purchase homes as well as baby boomers planning to downsize.
Boomers are more inclined to purchase condos because this type of home is more likely to give them more value for their money, especially in the major cities.
"Most of them have put all their kids in school. They don't need so much space anymore. Their single-detached home is worth a fortune and now they can buy a really nice luxury condo that is not as big in a really great urban area where they have access to a more urbanized lifestyle, more action," Alexander explained.
For reference, condo sales in the $1-million-to-$2-million range climbed 2% year-over year in Toronto and 6% in Vancouver. Calgary and Victoria both saw their condo sales within the same price range increase by 3%, while Victoria sales saw a 19% gain.
The report also revealed that the most expensive condominium sold in Toronto in so far this year was valued at $11.5 million. On the other hand, the priciest condo sold in Vancouver so far this year was $11.7 million. Both of the figures recorded were higher than last year.