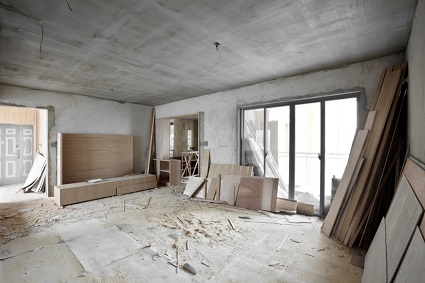 Prime Minister and Liberal leader Justin Trudeau has promised Canadians access to interest-free loans of up to $40,000 to make their homes more energy-efficient and resilient to floods and wildfires caused by climate change.
Trudeau was in Delta, BC, last week to announce his party's second climate change action plan – a promise to introduce a new program to cut energy bills and fortify homes if he's re-elected.
The Liberal Party said that the program would offer a free energy audit and would help retrofit about 1.5 million homes.
Homeowners and landlords would be eligible for an interest-free loan for eligible green-friendly renovations, such as high-efficiency doors or windows, rooftop solar panels, basement flood-proofing or insulation.
Under the Liberal plan, the loan would be paid back over 10 years through a Canadian Mortgage and Housing Corporation (CMHC)-insured mortgage, a bank loan or in partnership with a utility company through savings on monthly bills.
Canadians who took out that loan could receive a cash incentive of between $250 and $750 based on how much energy waste they reduce.
Those who buy new homes that are certified as zero-emissions would also be given a Net Zero Homes Grant of up to $5,000.
Costs associated with retrofits and the grant would be financed through CMHC by drawing down on the corporation's shareholder equity, according to a CBC report.