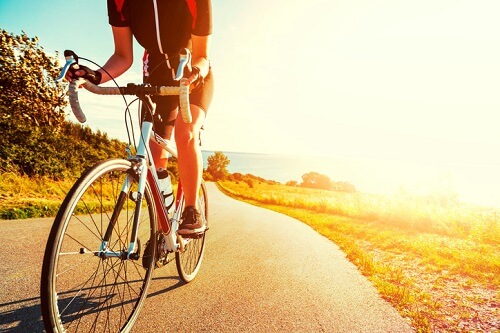 More than two dozen Winnipeg cyclists were welcomed back to the city by supporters perched in front of a new home they helped raise money to build.
The cyclists collected $125,000 – and counting – to cover the costs of the lot, labour and supplies in the longest-running Canadian fundraiser for Habitat for Humanity, an organizer said. Habitat has raised a total of $4 million in its 26 years.
The cycling tour took the group on a journey across three US states along the TransAmerica Trail from Baker City, Ore. to Yellowstone National Park, Wyoming. After two weeks on the road, riders in the 2019 Cycle of Hope series were greeted by their families, friends and hardworking volunteers at the Habitat for Humanity construction site on Selkirk Avenue on Saturday afternoon.
Sandy Hopkins, CEO of Habitat for Humanity in Manitoba, said that the cycling trip has contributed to building a house or more every year since 1994. He said that Habitat expects to create a minimum of 22 residential units across the province this year.
To be eligible for the program, Habitat requires families who need housing to have a child below 10 years old and one adult in the family who works full-time in the community. The family must also meet provincial requirements for housing subsidies. Once approved, a professional appraiser will put a price on the home before the family effectively buys it.
What makes it affordable is that there's no down payment or interest on the mortgage for the first 15 years, and payments are geared to what the family can afford to pay rather than based on the value of the home.
The home funded by this year's cycle series is expected to be ready for occupancy in about four months, according to a CBC report.