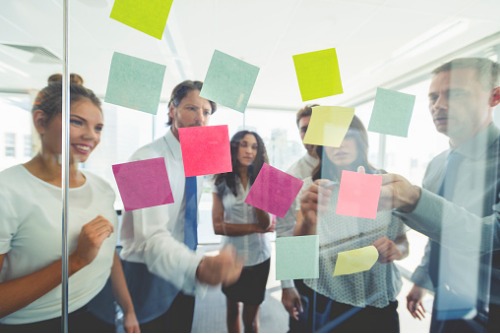 A non-profit group working to combat homelessness in Winnipeg has released an ambitious five-year plan to help those on the streets find permanent housing.
End Homelessness Winnipeg launched the plan on Monday, with seven targets that it hopes to reach by 2025, including housing the 1,519 people experiencing absolute or partial homelessness as counted during a 2018 street census.
The plan aligns with Winnipeg's 10-year plan to end homelessness launched in 2014 and the federal government's homelessness strategy, "Reaching Home," which is providing money for housing in the city.
Lucille Bruce, End Homelessness Winnipeg CEO, said that the group set out goals to shift from managing homelessness through emergency services to ending it long-term.
"We felt that it was really important that if we were to set targets that we would set high targets," Bruce said.
End Homelessness wants to bring together various players in the non-profit, private and government sectors to build 1,340 additional housing units in the city. Last spring, the group secured $9 million in annual funds on an ongoing basis from the Reaching Home program. It hopes to maximize relationships with developers and service providers to be able to build those units.
The plan will all be tied together through a coordinated access system, which will direct those experiencing homelessness to experts trained to assess their needs and connect them with housing and other services, according to CBC News.