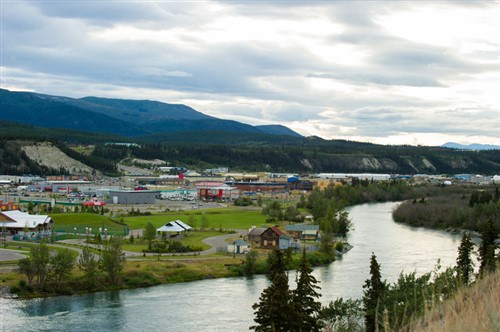 The Government of Yukon and Canada, in partnership with the Klondike Development Organization, is building an eight-unit affordable rental housing in Dawson.
A total of $900,000 was allocated to the project through Yukon Housing Corporation's Affordable Housing Construction Program and the Municipal Matching Construction Program.
The Affordable Housing Construction Program materialized under the Canada-Yukon Investment in Affordable Housing agreement. As part of the deal, the units must be rented at average, or below average market rent for the next two decades. The Municipal Matching Construction Program matches contributions from municipal governments that allow the construction of new rental units across Yukon.
"This new housing project will increase the amount of affordable housing options in downtown Dawson, and demonstrates how different levels of government can work together to address housing pressures in Yukon. We will continue to work with partners to provide community organizations and developers with financial support to build affordable housing options for Yukoners," said Pauline Frost, Minister Responsible for the Yukon Housing Corporation.
This aforementioned initiative marked the second affordable housing project developed in partnership between the Klondike Development Organization and the Governments of Yukon and Canada. The first project opened in May 2017.
For reference, the Government of Canada is currently rolling out its National Housing Strategy (NHS) – a 10-year, $40 billion plan that aims to create 100,000 new housing units, to provide homes to 530,000 families, to repair and renew over 300,000 housing units, and to lessen chronic homelessness by 50%.