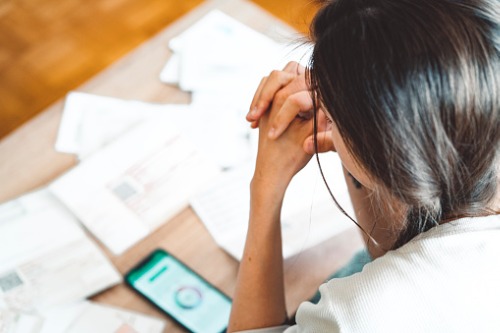 The COVID-19 outbreak is taking its toll on the finances of some Ontarians, according to the latest study by Bromwich+Smith and Leger Research.
The study found that 19% of Ontarian households are already behind on payments with credit cards, utilities, and mobile bills. Furthermore, close to half of the households in the province said they have experienced an "immediate income reduction."
"The results are quite staggering really. Of course, we get a sense of what is happening when we read the news," said David de Lange, senior vice president of Leger Research.
Also read: 2 in 3 worry about finances during COVID-19 outbreak — study
The study also found that half of Ontarians are worried about being cash-strapped at some point in the future. If that time comes, two in five Ontarians said they will try to get assistance from the federal and provincial governments.
However, around a quarter said they do not know what to do when they experience an unexpected loss of income.
Jasmine Marra, vice president at Bromwich+Smith, said it is crucial for Ontarians to reach out to professionals for advice before making any decisions that could ultimately drag them financially.
"If you are unable to pay your debts as they become due, Ontarians need to reach out to access government programs offered, call their mortgage lender to see if a deferral could work for them or call a licensed insolvency trustee to understand if restructuring debts makes sense for their current state," she said.